Forbes Advisor compared hypothetical annual insurance costs on electric versus gas-powered vehicles. Check out their findings in this image!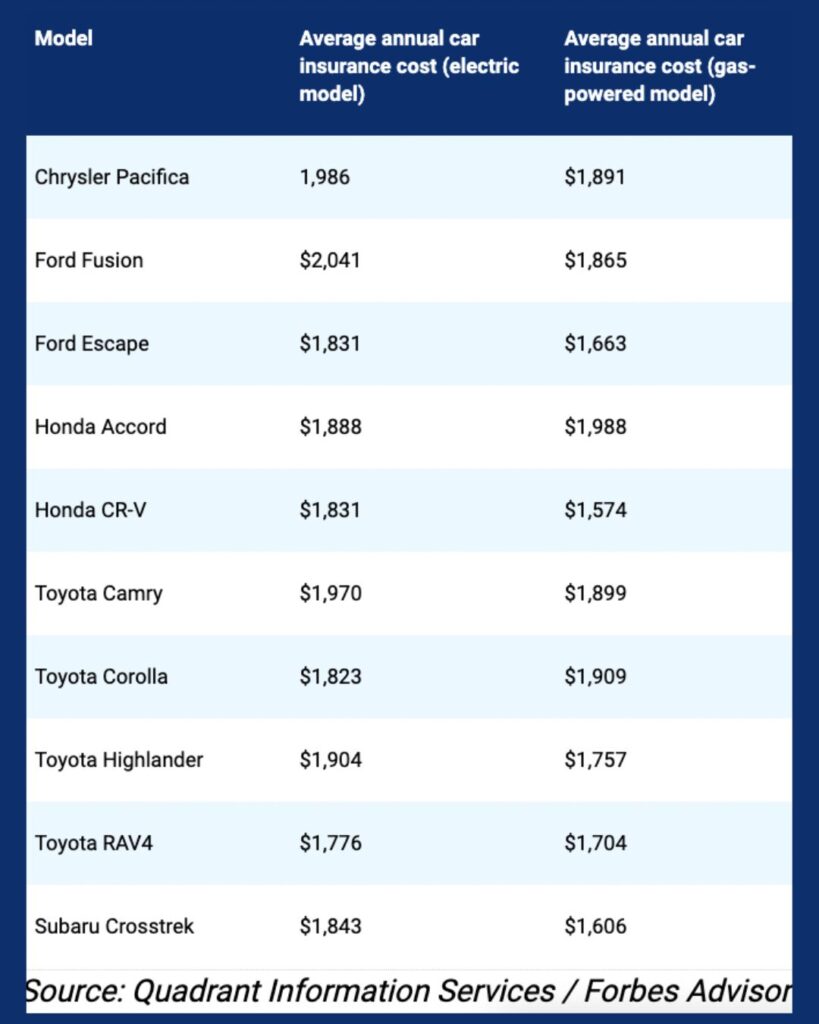 These rates were determined using a hypothetical female driver with a clean record getting the following coverages:
$100,000 in bodily injury liability per person
$300,000 per accident
$100,000 in property damage liability
Collision coverage
Comprehensive coverage
Uninsured motorist coverage
Any other coverage required in the state
$500 deductible
Read more about Forbes Advisor's findings here.
So, electric vehicles are great for the planet and will save you gas money. But, electric vehicles may not save you insurance money. Why? Because the repair and replacement costs for electric vehicles are higher than that of gas-powered vehicles.
However, the other factors that go into determining your insurance premium are still relevant too! These includes age, driving and claims history, and coverage levels, to name a few.
If you want an electric vehicle, you don't have to let the insurance cost change your mind! Simply give us a call or send us a message and we'll help to get your rate as low as possible without sacrificing your coverages.