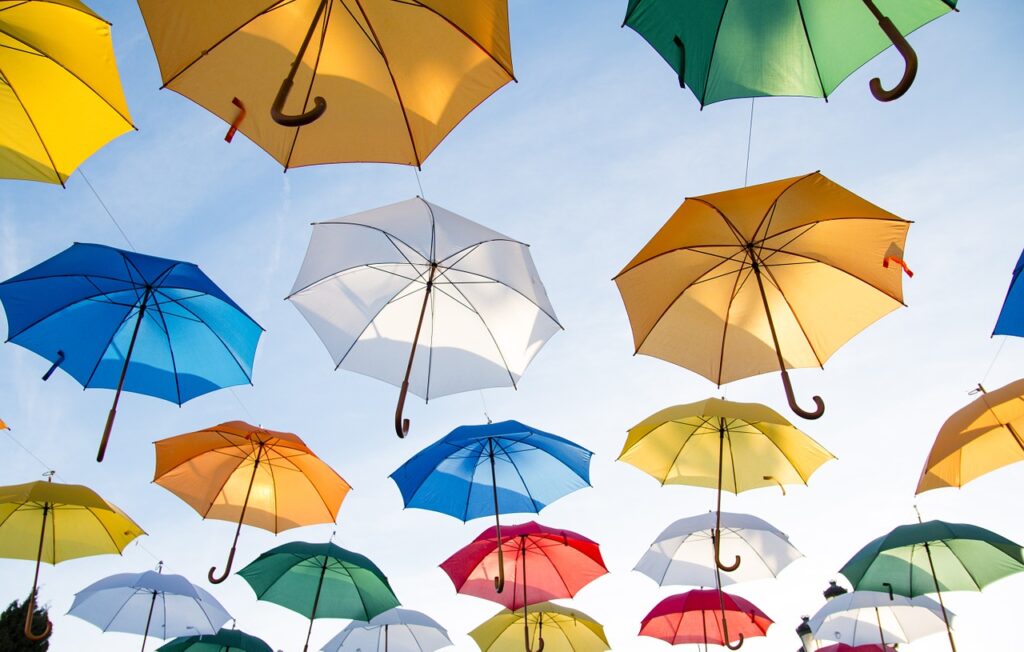 You may have clicked this wondering: "What even is umbrella insurance?"
Quite simply, umbrella insurance provides extra liability coverage beyond what your other policies cover. If a serious and unexpected event were to occur, your umbrella insurance offers you an extra level of financial protection, the same way an umbrella guarantees you extra protection from the weather!
Let's break down some myths behind umbrella insurance:
1. "Umbrella insurance isn't affordable. "

False! According to the Insurance Information Institute, an umbrella policy with $1,000,00 coverage costs about $150-300 annually. That is less than a dollar a day!

2. "Umbrellas are only for billionaires!"

In 2021, this is not the case. It remains true that many people with umbrella policies have a substantial amount of assets and/or savings or work in the spotlight. However, unexpected events can happen to anyone and can cost the negligent party thousands, or even millions, in a court.

3. "My auto and home policies will cover me."

This depends on the situation. For example, if you have $400K in liability coverage on your home policy and get sued for an injury on your property for 1 million, you are responsible for paying that $600K out of pocket.
Give us a call at 617-965-1830 if you're curious if an umbrella policy is right for you.