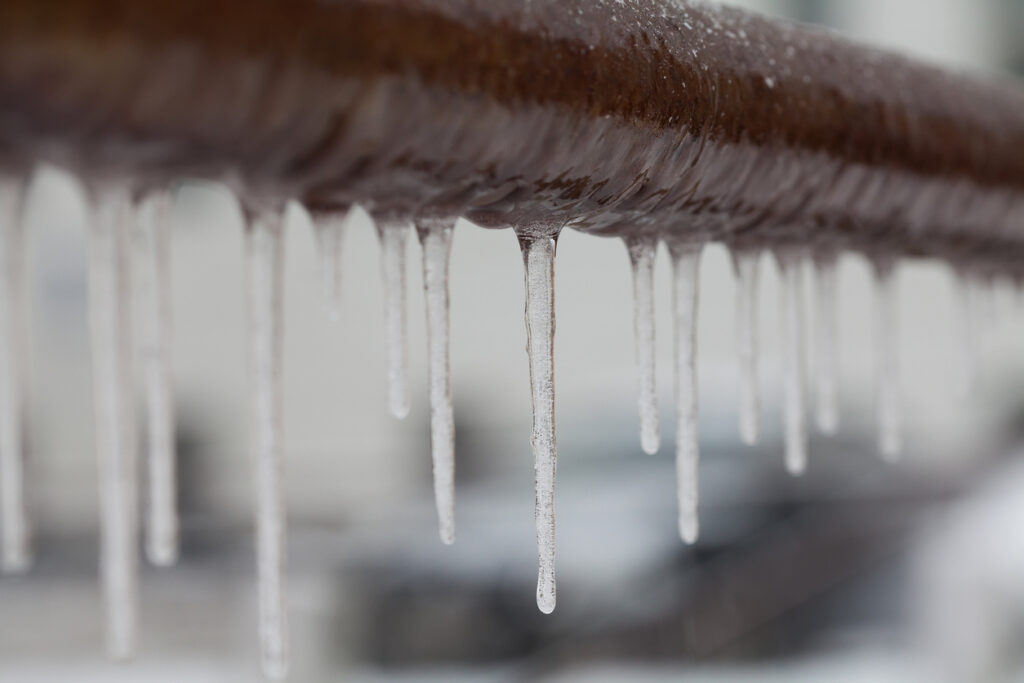 According to Travelers homeowners claims spanning the last five years, non-weather water damage is the most common homeowners claim in both the fall and winter!
Burst pipes can cause devastating and expensive damage. Here are some tips on preparing your plumbing system for plummeting temperatures this winter.
• Drain and disconnect all hoses, and turn off the water to outside spigots during the winter. Even if this outdoor water freezes, it can increase the pressure of the pipes inside your home.
• Add insulation to outside walls that contain pipes. These walls can get much colder than indoor walls. If they feel cold or are showing signs of damage, try re-insulating or using spray foam.
• If you have a guest or pool house, or have a home with multiple heating zones, be sure to keep them all at at least 65 degrees.
• Try adding snap-on insulation or a heated plumbing tape/cable to pipes that are routed through unheated areas like attics, crawl spaces, and garages.
• If you're especially considered, consider smart technology! This way, you can control your thermostats remotely, be alerted to freezing temperatures, and even have the water automatically shut off if a leak happens.
In the worst case scenario, your homeowners policy will cover water damage from burst pipes. Give us a call or send us an email if you want to check on your coverage amounts!